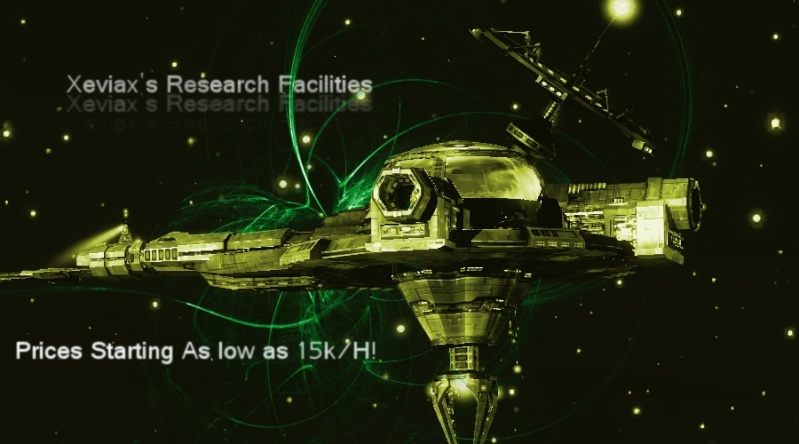 Price - RESEARCH 14K/Hour, 100K setup fee
Using Jaspers Skills 30K/Hour, 200K setup fee
Price COPYING 28K/Hour, 200K setup fee
Using Jaspers Skills 42K/Hour, 300K setup fee
Lab 1 PE 1 - OCCUPIED
Lab 1 PE 2 - OCCUPIED
Lab 1 PE 3 - OCCUPIED
Lab 2 PE 1 - OPEN
Lab 2 PE 2 - OPEN
Lab 2 PE 3 - OPEN
Lab 3 PE 1 - OPEN
Lab 3 PE 2 - OPEN
Lab 3 PE 3 - OPEN
Lab 1 ME 1 - OCCUPIED
Lab 1 ME 2 - OCCUPIED
Lab 1 ME 3 - OCCUPIED
Lab 2 ME 1 - OPEN
Lab 2 ME 2 - OPEN
Lab 2 ME 3 - OPEN
Lab 3 ME 1 - OPEN
Lab 3 ME 2 - OPEN
Lab 3 ME 3 - OPEN
Lab 1 Copy 1 - OPEN
Lab 2 Copy 1 - OPEN
Lab 3 Copy 1 - OPEN
How to use a slot automatically -
1. Create an Alt Character, or use another pre-existing one
2. Make sure he has absolutely NO standings
3. Apply to InVino Esveritas
4. Wait until you are accepted
5. Go to Aeddin with your BPO
6. Go to science and industry, Corperation filter
7. Use my mobile labs!
8. Enjoy !
In order to order please use the following format with a forum post
To order with jasper skills
Name
Date
BPO Title
BPO ME/PE Request (format: ME 20, PE 10)
BPC Request (Format: 10)
A quote will be returned to you ASAP
Please proceed to Aeddin and form a contract of the BPO to Jasper McRoids
Leave the BPO in the station.
BPO will be researched ASAP.
In order to recieve your researched BPO, Either pay Xeviax or Jasper McRoids Before production, or after production within 2 days (may be extended if notified).
Thank you, fly safe!
Last edited by Xeviax on Sat Mar 06, 2010 5:05 am; edited 4 times in total
Example order:

Shinji Kurita
BPO: EMP M
ME/PE: 20/10
COPY: NO


(Reply by Xeviax)
1.12 Mil for ME
600K for PE
Do you think you could do one for me to offer my research spots as well ?
Yes, just give me name of the fields you want and to where submitted data will go(like email)
_________________



Posts

: 101


Points

: 191


Reputation

: 4


Join date

: 2009-11-10


Location

: Serbia




---
Permissions in this forum:
You
cannot
reply to topics in this forum